The "Internet Marketing Lead Generation Ecosystem" takes a high altitude look at how all of the pieces of online lead generation fit together. We created the infographic:
To help Internet marketers new to the profession get a better understanding of all the elements needed for an efficient lead generation campaign;
To help new and experienced marketers identify missing elements in their campaigns that could be causing results to lag; and,
To help new and experienced marketers identify new, perhaps not thought about, ways to scale and refine campaigns.
As Internet marketers, we ultimately succeed or fail based on the amount and quality of leads our campaigns generate. We hope this visual guide to campaign structure helps you take your efforts to a higher level!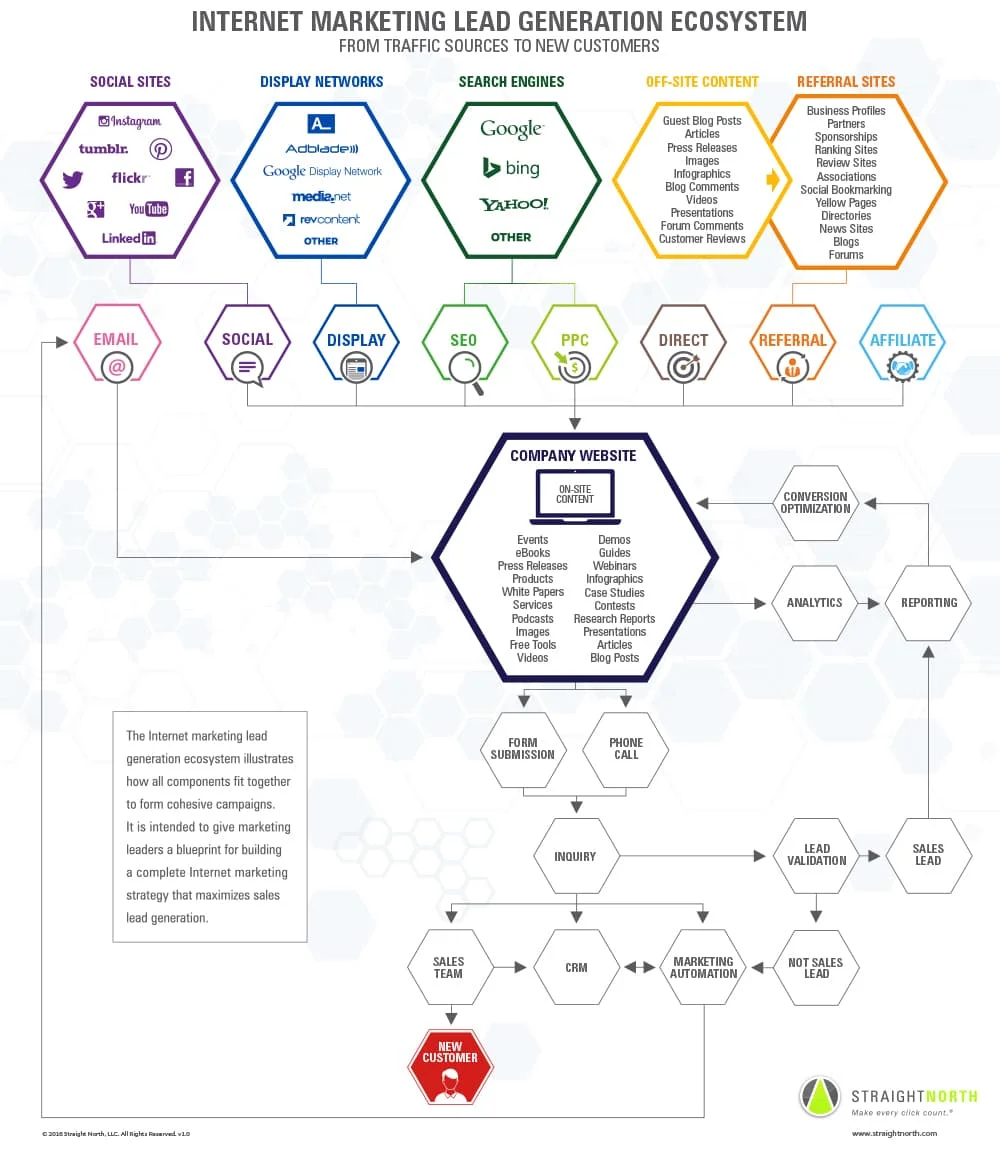 Author Bio
With more than 20 years of experience, Brad Shorr is the Director of Content Strategy for Straight North (https://www.straightnorth.com/). They are an Internet marketing company that offers SEO, PPC and web design services to businesses across the U.S. Throughout his career, Brad has been featured on sites, such as: Moz, Forbes and Smashing Magazine.